IT
·
Element Logic Sweden AB
·
Hybrid
Senior System Developer Element Logic - Lund
Element Logic is building a new R&D team, and we need more skilled and committed people on our continued journey.
Element Logic continues to grow, and we therefore need more skilled and committed people on our journey. If you want to work in a company with high competence together with the vision to make our customers' warehouses the most efficient in the world, this is the place to be! The company operates in an industry driven by the e-commerce trend and the ever-increasing need for automation and is extremely well positioned for the future.
This R&D team in Lund will be Element Logics fourth unit. They have a purpose to develop software products to optimize warehouse performance.
For this brand-new R&D team in Lund, we are looking for senior system developer who will work with the development of new solutions and product development within Element Logic's various product segments.
Is this perhaps your next challenge?
We are Element Logic | World`s first AutoStore partner - YouTube
Key responsibilities
In the role of system developer at Element Logic, you work with the design and development of Element Logic products, in an efficient way with high quality. At the same time, you will participate in building a highly motivated, well-functioning and self-organized R&D team.
As a senior system developer at Element Logic, you work with the entire development process of the company's products, as well as contribute to the improvement of the software architecture, codebase and technology platform. As a senior system developer, you contribute with technical support to partners and customers as well as contributing to the competence needs of the role and the team.
Skills and experience
The role requires experience in systems development and interest or experience in logistics solutions, automation and robotization. In the role, you, together with your future team, take responsibility for the design, development, testing and implementation of our software. The main technology is C# .NET and you have experience either in backend or full-stack development, as well as experience in software architecture. Exactly how long you've been working with C # .NET is not the most important thing to us, it is how competent you are in Microsoft's language and how your skills are within C# .NET.
• Master or a bachelor's degree in computer science
• Strong knowledge and extensive experience with modern Software Engineering Practices and Tools
• Experience within product development and software development
• Experience from working within an Agil environment
• You may also have experience or interest in CI/CD and DevOps.
• Good communication skills towards all levels in both English and Swedish
You as a person
We invest in our employees, and you will have great opportunities to influence in the role. To fit in with us, you enjoy great responsibility and are motivated by work with product development, software architecture and dialogue with our customers. You are most likely comfortable with being challenged, and with challenging the established.
We need a team player, who shares and is open to her/his own work. We also believe that you are structured and curious and have the ability to both critically review and find alternative solutions. You like to take initiative while appreciating good team collaboration and are not afraid of a challenge.
We offer
We are offering you an opportunity to grow in a highly motivated and competent environment in all our markets. All this in a working environment where we do not focus on limitations, and where you can make a difference. As a senior system developer you get the opportunity to work with really cool technics withing automatization and robotisation. You also get the chance to work with a software that controls the hardware so you really get to see how it really ties together.
Collaboration is very important for us, where together we achieve our goals and help each other along the way. You get to come to a company where it is incredibly inspiring to work where the market is shouting for our services and products.
We are evaluating and interviewing candidates continuously, please apply as soon as possible.
If you have any questions regarding this position, please contact Anna Tannerfalk, anna.tannerfalk@skillu.se, 0760- 08 84 82 for more information.
We look forward to hearing from you.
Send your application and resume through the button below.

About Element Logic
Since 1985, Element Logic® has been optimizing warehouse performance.
We have extensive experience in designing and installing tailor-made solutions that streamline our customers workflow. Our robotic solutions, material handling systems, software and consulting services help improve our customers' value chain, become more profitable and meet the end customer's expectation of fast delivery. We optimize warehouses of all sizes in a wide range of industries including electronic components, parts distribution, consumer electronics, 3PL, pharmaceuticals, apparel, sports equipment, and more. Element Logic is the world's first, and largest AutoStore®-partner.
The company is owned by employees, with the European Private Equity company Castik Capital as the majority owner. Element Logic is headquartered in Norway and operates worldwide with a turnover of over EUR 200 million in 2021.
For more information about our automated warehousing solutions and services, go to www.elementlogic.net and follow us on Facebook, LinkedIn and YouTube.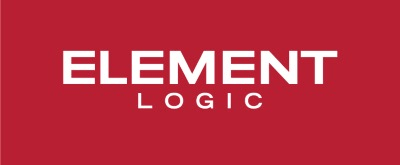 Områden

Roll

Software Developer

Platser

Element Logic Sweden AB

Distansarbete

Hybrid
Connecta med oss och hitta ditt nästa jobb
För Skill U är det viktigt med talang, förmåga och potential vilket vi alltid väger in i samtliga processer och samarbeten.

Det ska vara enkelt att arbeta med oss på Skill U.
Om Skill U
Vi arbetar med skräddarsydda rekryteringstjänster som är anpassade och verkar adaptivt för respektive verksamhet. Vi bidrar till att skapa hållbara medarbetare och hållbara team, grunden för att en verksamhets organisation ska fungera och utvecklas.
IT
·
Element Logic Sweden AB
·
Hybrid
Senior System Developer Element Logic - Lund
Element Logic is building a new R&D team, and we need more skilled and committed people on our continued journey.
Loading application form
Jobbar du redan på Skill U?
Hjälp till i rekryteringen och hitta din framtida kollega.